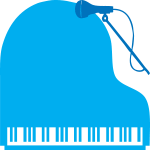 We'd like to invite prospective members to a combined rehearsal and voice assessment evening.
The evening will simulate a chorus rehearsal where we'll be warming up, doing some singing and prospective new members will be assessed.
The voice assessment should not take more than 5 minutes and will be done in adjacent rooms.
After the rehearsal we will all go to a nearby pub for socialising.
If you're interested in coming along, please send us an email on hello@bristolgaymenschorus.org, and we'll get you on the list.